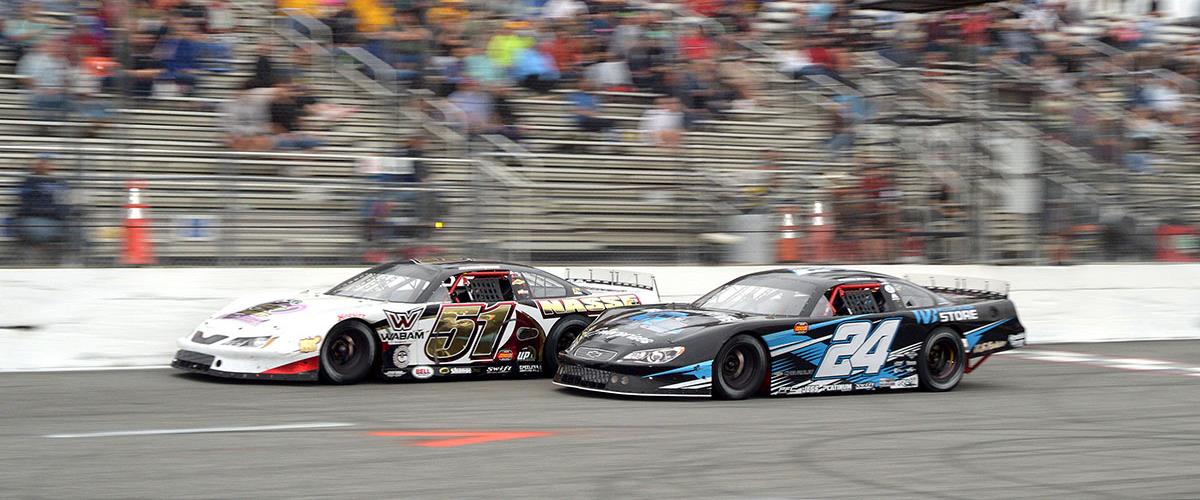 11/12/23 Fl Governors Cup 200 - David Rogers Super Late Models - Congratulations to the Winner #51 Stephen Nasse - #24 William Byron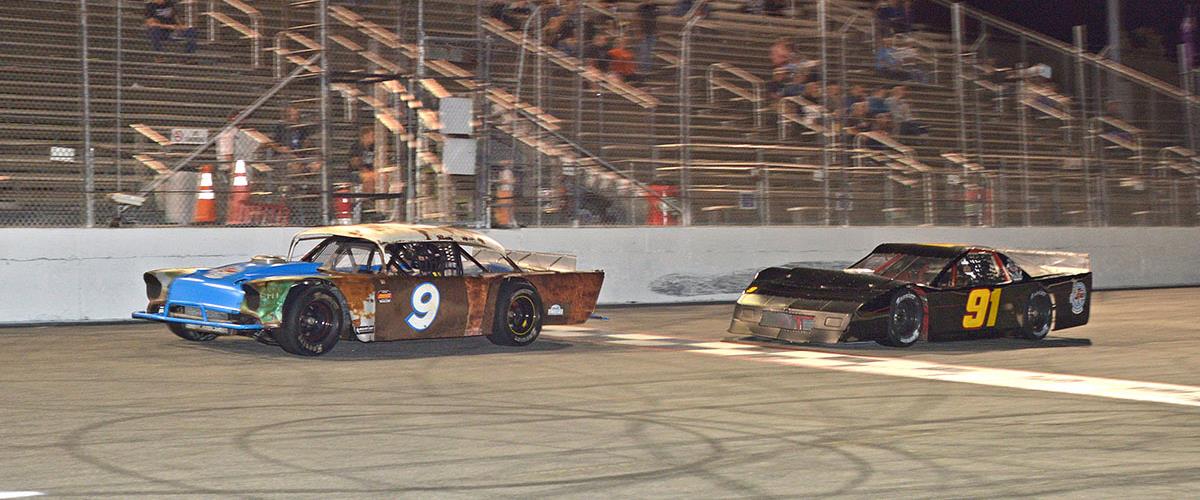 11/11/23 Prelude to the Cup-Florida Southern Ground Pounders - Winner #91 Brian Bellew - #9 Art Kunzeman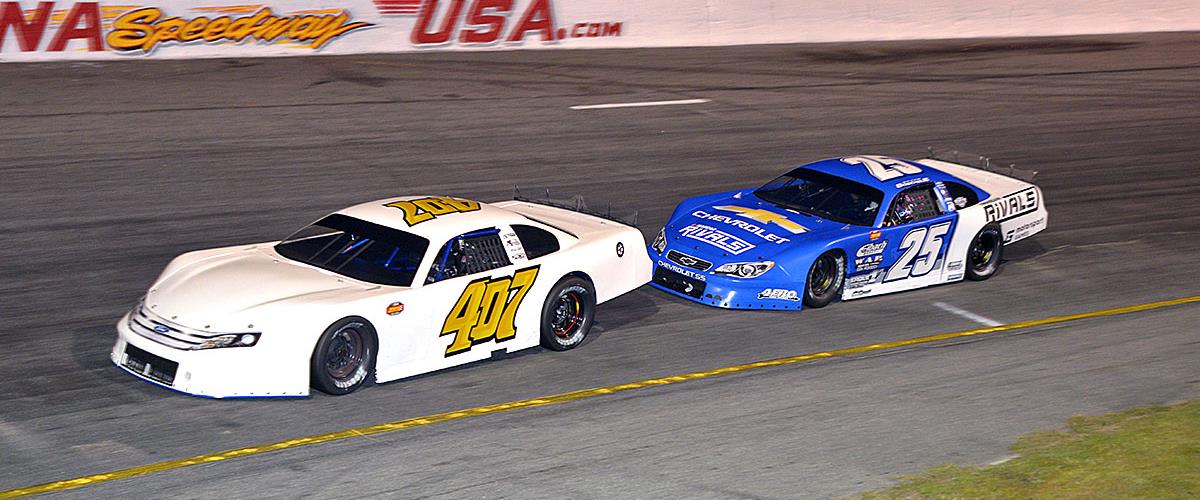 11/11/23 Prelude to the Cup Hoosier Racing Tires Congratulations to the Winner #25 Gavan Boschele - #407 Jason Vail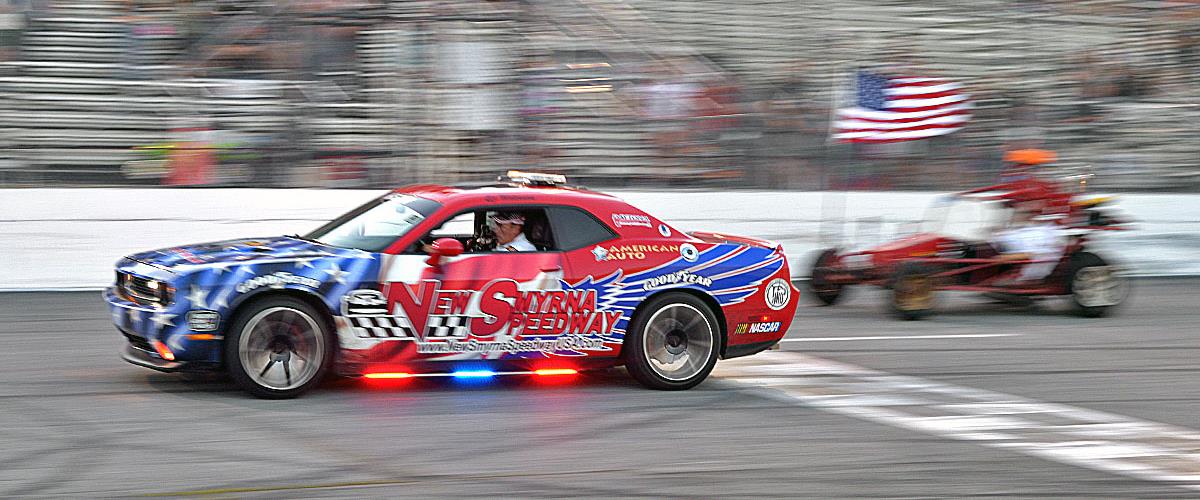 PACE CAR
EJ with American Auto & Tire Service in the beautiful ALL American Pace Car at New Smyrna Speedway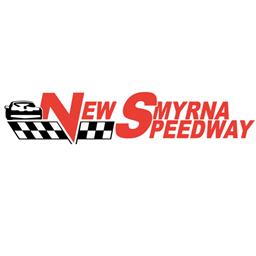 9/24/2022 - New Smyrna Speedway
New Smyrna Beach, FL
Armadillo Enduro 100
4 & 6 Cylinder Enduro $3,000 to win!
4 & 6 Cylinder Demo Derby $1,500 to win!
Spectator races $500 to win!
Powder Puff Race
Burn Out Contest!
Ground Pounders
E&H CAR CRUSHING ARMADILLO 100 EVENT SCHEDULE
PIT GATE/ REGISTRATION OPEN 5:00 PM
ENDURO CARS MUST BE ON BACKSTRETCH ROAD BY 7 PM WITH HOODS AND TRUNKS OPEN, ONCE REGISTERED WITH PIT OFFICE!
Race Rules: http://www.newsmyrnaspeedway.org/rules/
GROUND POUNDER PRACTICE 6:30 – 6:45
DRIVERS MEETING- MANDATORY 7:00
PARADE LAP/NATIONAL ANTHEM 7:20
RACING BEGINS 7:30
GROUND POUNDER 20 LAPS
POWDER PUFF 15 LAPS
SPECTATOR RACES $500 to win
INTERMISSION
ARMADILLO ENDURO 100
ROLLING BURNOUT CONTEST
DEMO DERBY
DO NOT ENTER PITS WITH FLAT TIRES OR DRAGGING PARTS STAY ON PIT ROAD
*YOU MAY CHANGE A TIRE ONLY IF IT'S COMPLETELY FLAT, THE TIRE CHANGE MUST BE DONE ON PIT ROAD ONLY.
TECH HAS FINAL SAY PERIOD!
Florida Southern Ground Pounders

11 entries

Enduro

28 entries

Powder Puff

5 entries

Demo Derby

3 entries

Spectator Races

1 entries
Full Event Information on MyRacePass
Florida Southern Ground Pounders
Finish
Start
#
Competitor
Hometown
+/-
1
9
34
John Smith
8
2
5
12
John Hatton na, FL
na, FL
3
3
3
15
Kevyn Terry Citra, FL
Citra, FL
-
4
1
0
Scott Cutter Titusville, FL
Titusville, FL
-3
5
4
2X
Colin Smith Titusville, FL
Titusville, FL
-1
6
10
61
Eddie Freeman Deltona, FL
Deltona, FL
4
7
2
55
Scott Fobes Titusville, FL
Titusville, FL
-5
8
6
9
Art Kunzeman Moonshine Hill, TX
Moonshine Hill, TX
-2
9
7
44
Tobi Smith
-2
10
11
14
Billy Bellflower Mims, FL
Mims, FL
1
DNS
8
93
Ron Dallesandro Palmbay, FL
Palmbay, FL
-
Enduro
Finish
Start
#
Competitor
Hometown
+/-
1
63
Zach Curtis SE Palm Bay, FL
SE Palm Bay, FL
-
2
71
jacob smalley Sebastian , FL
Sebastian , FL
-
3
22
Samuel Pacitti Angier, NC
Angier, NC
-
4
17K
Justin Spears New Smyrna Beach, FL
New Smyrna Beach, FL
-
5
20X
Jason Healey Bartow, FL
Bartow, FL
-
6
45X
Travis Soukup Deltona, FL
Deltona, FL
-
7
89
William Hindman Orlando, FL
Orlando, FL
-
8
7
Aaron Foye Cocoa, FL
Cocoa, FL
-
9
89R
Mike Raley Floral City, FL
Floral City, FL
-
10
70
Sean Michaels Cocoa, FL
Cocoa, FL
-
11
01X
Paul Ames New Smyrna, FL
New Smyrna, FL
-
12
3
Brian Thompson Daytona Beach, FL
Daytona Beach, FL
-
13
122
Randy Tyler Riverview, FL
Riverview, FL
-
14
01
Josh Cole Punta Gorda, FL
Punta Gorda, FL
-
15
19X
James Healey Bartow, FL
Bartow, FL
-
16
M13
Michael Johnson Trenton, FL
Trenton, FL
-
17
17X
Darien Holder Lakeland, FL
Lakeland, FL
-
18
15
Justin Frisbie Palm Bay, FL
Palm Bay, FL
-
19
20
Joey Minniti New Smyrna, FL
New Smyrna, FL
-
20
24
Ryan Warren Indialantic, FL
Indialantic, FL
-
21
86
Daniel Andrews Cocoa, FL
Cocoa, FL
-
22
11
David Haslam
-
23
45
Steven Chamberlin Satsuma, FL
Satsuma, FL
-
24
82
Jim Erb Orlando, FL
Orlando, FL
-
25
27
Allen McClelland Orlando, FL
Orlando, FL
-
DNS
5G
Jason Biasotti Springhill, FL
Springhill, FL
-
DNS
26W
Brandon Wolfanger Spring Hill, FL
Spring Hill, FL
-
Powder Puff
Finish
Start
#
Competitor
Hometown
+/-
1
2
95
Kacee Lewis Lithia, FL
Lithia, FL
1
2
3
71
Charlie Smalley Palm Bay, FL
Palm Bay, FL
1
3
1
00
Lauren Merrell Sanford, FL
Sanford, FL
-2
4
4
45
Lilly spano New Smyrna, FL
New Smyrna, FL
-
5
5
01
Nisha Sirju New Smyrna, FL
New Smyrna, FL
-