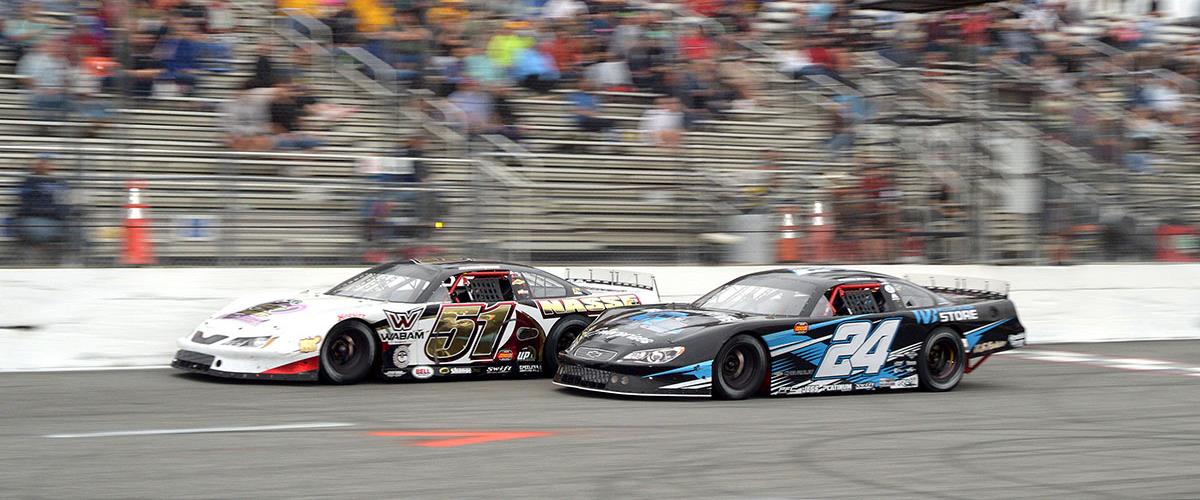 11/12/23 Fl Governors Cup 200 - David Rogers Super Late Models - Congratulations to the Winner #51 Stephen Nasse - #24 William Byron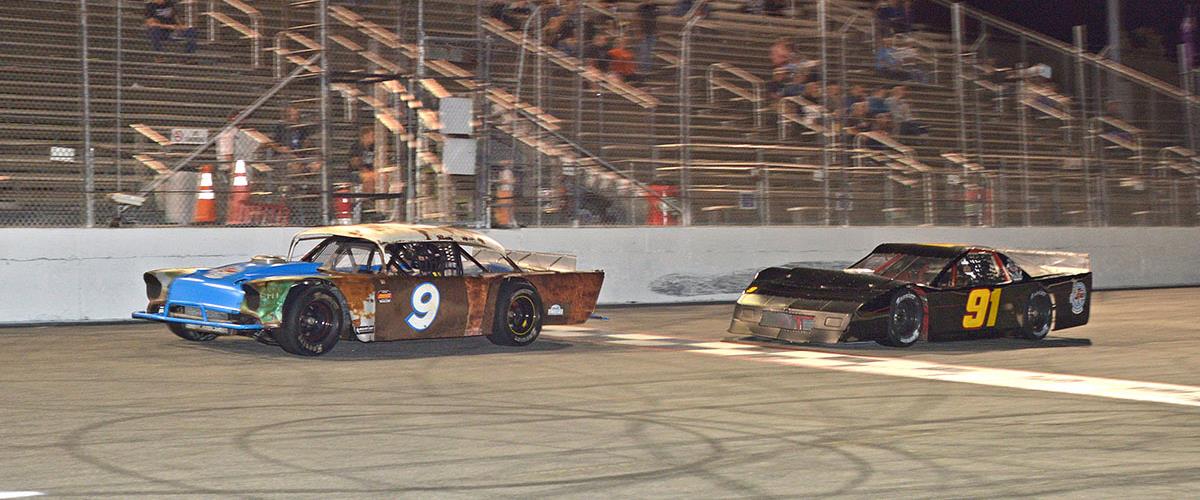 11/11/23 Prelude to the Cup-Florida Southern Ground Pounders - Winner #91 Brian Bellew - #9 Art Kunzeman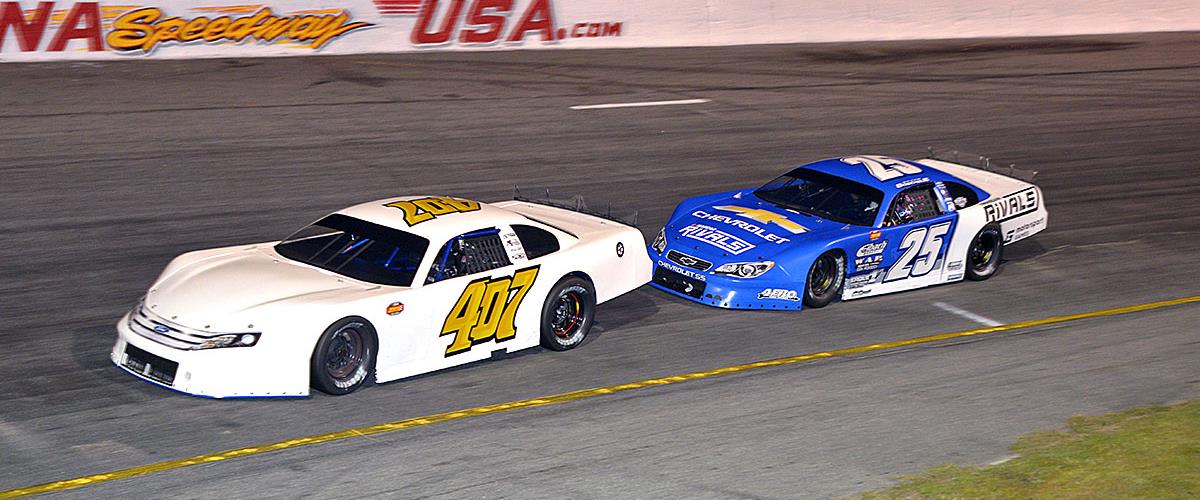 11/11/23 Prelude to the Cup Hoosier Racing Tires Congratulations to the Winner #25 Gavan Boschele - #407 Jason Vail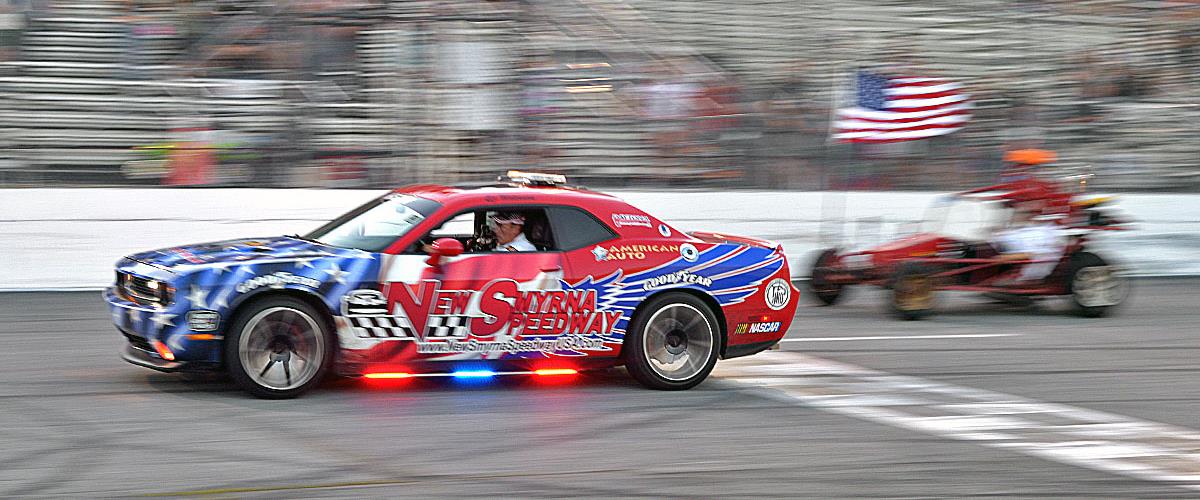 PACE CAR
EJ with American Auto & Tire Service in the beautiful ALL American Pace Car at New Smyrna Speedway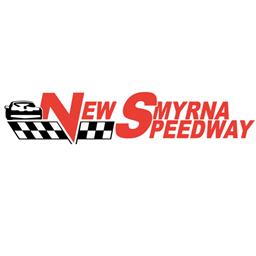 8/25/2022 - New Smyrna Speedway
New Smyrna Beach, FL
Clyde Hart Memorial 100. Florida Sunbelt Series
CLYDE HART MEMORIAL SCHEDULE
PIT TICKET BOOTH OPENS 2:30PM
PIT GATE / TECH / FUEL/ REGISTRATION OPEN 3PM
3:30PM SLM TEAMS THAT ARE SIGNED IN MAY PICK OUT PRACTICE TIRES IN TIRE BARN
5:10 PM SLM TEAMS MAY PICK OUT RACE TIRES
RACE TIRES WILL BE IMPOUNDED. TIRE PURCHASE NOT MANDATORY BUT TIRES NOT PURCHASED ON RACE DAY ARE SUBJECT TO TIRE SAMPLING.
SLM ONLY PRACTICE 4PM TO 5PM
CROSSOVER GATE WILL OPEN AT 4:30PM TO ALLOW OTHERS IN (GATES WILL OPEN FOR 5 MIN)
5PM TO 5:30PM 1 ROUND OF PRACTICE FOR SPORTSMAN, E-MODS & GROUND POUNDERS (10MIN EACH)
5:30 TO 6:00PM SLM LAST ROUND OF PRACTICE
SUPER LATE MODEL TIRE RELEASE / PRE QUALIFYING TECH 6PM
SLM QUALIFYING 6:30
SLM will be impounded on pit road, then stage on front stretch for driver intros.
DRIVERS MEETING MANDATORY 7:00
OPENING CEREMONIES 7:20
RACING BEGINS 7:30
Sunbelt Series Clyde Hart Memorial 100
E-Mod 25
Sportsman 25
Ground Pounder 20
Pits Open

2:30 PM

Gates Open

6:00 PM

Racing Starts

7:30 PM
David Rogers Super Late Models
Sportsman
Central FL Air Conditioning and Heating INC. E-Mod
Florida Southern Ground Pounders
Full Event Information on MyRacePass